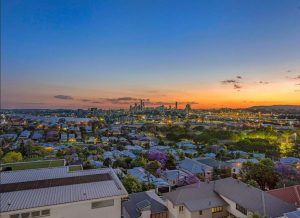 EACH and every week there is a new angle or story trying to give some guidance to people on the direction of the Brisbane property market.
A market is usually led by one buying group performing better than the rest and, depending on the group, it gives a signal about what's happening. For example in 2009 it was the first home buyers who drove the market off the back of government incentives.
At the other end of the ledger is the prestige market and, when the sophisticated buyers are active in the market, it is spurred by two equal forces: Their confidence to buy and pay fair-good prices; and the sellers, who are usually under no pressure to sell, having confidence that they will achieve a fair-good price.
Over the past month we have broken a number of Brisbane auction records with prestige sales, including a mammoth $10m-plus sale in Hawthorne, a huge family home in Clayfield for just shy of $7m and a brand new home in Bulimba which included everything from the art on the walls to the wine in the cellar! There are active buyers currently negotiating on a number of Brisbane's best homes well over $10m and those sales will likely all be reported this spring.
The drivers for Brisbane are all well known and strong. We have a great lifestyle, incredibly strong migration and one of the developed world's best forward outlooks for infrastructure over the next 10 years. So when you remove the changes to interest rates – which largely doesn't affect the prestige market as dramatically – you can see the true confidence in the Brisbane property market.
Haesley Cush I Cush for Comment
This article is from the September 11th issue of The Courier Mail Digital Edition. To subscribe, visit https://www.couriermail.com.au/.